[jj-ngg-jquery-slider title="" gallery="10″ html_id="about-slider" width="655″ height="435″ order= "sortorder" center="1″ effect="fade" controlnavthumbs="nextgen_thumbs" thumbswidth="50″ thumbsheight="33″ thumbscontainerheight="75″ thumbsgap="5″]
RetroUSA Mustang Accessories
Mustang Quarter Molding Set (MT1QM-A)

Complete the nostalgic look of your vehicle with retro-styled Quarter Moldings. Retro USA's Quarter Moldings, designed after a 1966 Mustang, will make your Mustang stand out from the herd.

Retro USA Quarter Moldings are durable, lightweight, and easy to install. Quarter Moldings are constructed using chrome-plated, injection molded ABS with black ABS inserts. Pre-taped with 3M™ attachment tape plus pigtails insure easy and accurate installation. Detailed instructions are included.  No permanent modifications are required. See our Product Info tab for more product information.

Application: 2005-2009 Mustang. All Models.

Click Here for Mustang Quarter Molding Installation Instructions

$199

Mustang Rocker Molding Set (MT1RM-A)

Retro USA's Chrome-Tech™ Rocker Moldings are the perfect complement to our Chrome-Tech™ Bumpers or stand-alone for a subtle touch of chrome.

All Chrome-Tech™ Accessories are extremely durable, lightweight, and easy to install. Chrome-Tech™ Accessories are constructed using chrome film laminated to TPO.  The chrome film offers a lustrous shine with excellent UV protection and resistance to chipping and chemicals.  Chrome film is guaranteed to not rust, crack, flake or peel. Rocker Moldings are pre-fitted with inserts for added rigidity. Mounts to existing rocker panel with pre-taped 3M™ automotive adhesives plus pigtails for easy and accurate installation. See our Product Info tab for more product information.

Application: 2005-2009 Mustang. All Models.

Click Here for Mustang Rocker Molding Installation Instructions

$249

Mustang Front Bumper (MT1FB-A-8) (MT1FB-A-6)

Retro Your Ride with Chrome-Tech™ Bumpers from Retro USA.

This is not just a bumper cover.

Inspired by the icons of the 60′ and 70's, yet designed with the latest technology.  Chrome-Tech™ Accessories are constructed using chrome film laminated to TPO, the gold standard in automotive plastic. The results are an extremely durable, lightweight, and easy to install product. The chrome film offers the luster of chrome with excellent UV protection and resistance to chipping and chemicals.  Chrome film is guaranteed to not rust, crack, flake or peel. Chrome-Tech™ Bumpers mount to existing fascia with three pre-taped thermoformed inserts. These brackets lift the Chrome-Tech™ Bumper off the fascia for a more authentic look.  3M™ attachment tape insures a secure adhesion. No permanent modifications to the vehicle are required. See our Product Info tab for more product information.

Application:

MT1FB-A-6: 2005-2009 V6 Models. Will not fit California Special, Shelby GT, or Shelby GT 500 models.

MT1FB-A-8: 2005-2009 GT and Bullitt Mustang. Will not fit California Special, Shelby GT, or Shelby GT 500 models.

Click Here for Mustang Front Bumper Installation Instructions

V6

V8

$399

Mustang Rear Bumper (MT1RB-A)

Retro Your Ride with Chrome-Tech™ Bumpers from Retro USA.

This is not just a bumper cover.

Inspired by the icons of the 60′ and 70's, yet designed with the latest technology.  Chrome-Tech™Accessories are constructed using chrome film laminated to TPO, the gold standard in automotive plastic. The results are an extremely durable, lightweight, and easy to install product. The chrome film offers the luster of chrome with excellent UV protection and resistance to chipping and chemicals. Chrome film is guaranteed to not rust, crack, flake or peel. Chrome-Tech™ Bumpers mount to existing fascia with two pre-taped thermoformed inserts. These brackets lift the Chrome-Tech™ Bumper off the fascia for a more authentic look.  3M™ attachment tape insures a secure adhesion. No permanent modifications to the vehicle are required. See our Product Info tab for more product information.

Application: 2005-2009 Mustang. All Models.

Click Here for Mustang Rear Bumper Installation Instructions

$399

Mustang Kit (MT1RS-A-8) (MT1RS-A-6)

Retro Your Ride with the complete kit from Retro USA.

This Kit Includes:

Mustang Front Bumper (MT1FB-A-8) or (MT1FB-A-6)*
Mustang Rear Bumper (MT1RB-A)
Mustang Quarter Molding (MT1QM-A)
Mustang Rocker Molding (MT1RM-A)

See individual product descriptions below.

Inspired by the icons of the 60′ and 70's, yet designed with the latest technology.  Chrome-TechTM Accessories are constructed using chrome film laminated to TPO, the gold standard in automotive plastic. The results are an extremely durable, lightweight, and easy to install product. The chrome film offers the luster of chrome with the advantages of excellent UV protection and resistance to chipping  and chemicals.  Chrome film is guaranteed to not rust, crack, flake or peel.  See our Product Info tab for more product information.

Application:

MT1RS-A-6: 2005-2009 V6 Models. *Mustang Front Bumper (MT1FB-A-6, MT1FB-A-8) will not fit California Special, Shelby GT, or Shelby GT 500 models.

MT1RS-A-8: 2005-2009 GT and Bullitt Mustang. *Mustang Front Bumper (MT1FB-A-6, MT1FB-A-8) will not fit California Special, Shelby GT, or Shelby GT 500 models.

V6

V8

$999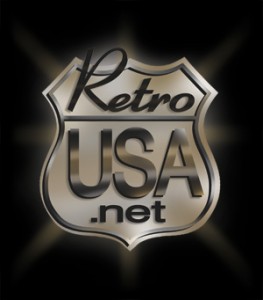 Chrome-Tech™ Chrome film laminated to thermoformed TPO, is the latest standard in automotive plastics.
Chrome-Tech™ Accessories will never rust, crack, chip or peel. All are easily installed without any permanent modifications to the car.
Warranty Policy
Retro USA provides a three year warranty to the original buyer of the product that they will not rust, crack, flake or break -you have our word on it.
Sponsorship Program
Interested in showing off your Retro Re-Styled Vehicle? 

Click Here

 to apply for a sponsorship from Retro USA.